Regular price
Sale price
$33.00 USD
Unit price
per
Sale
Sold out
Timeless Superfood from Nature's Waters
Treat your body's systems to whole sea moss, a natural vegetation full of nutritious minerals, antioxidants and antiviral properties that ward off respiratory issues such as colds and flu, as well as relieve your body from debilitating aches and pains. It's an effective weight loss solution which works as an appetite suppressant. Also, increases libido and wellness.
Increase Your Energy Level Naturally
Our fresh Jamaican sea moss is sundried to perfection and supports a healthy lifestyle. Expect it to enhance your energy, motivating you to achieve more with greater zest and passion! Whether you're looking to enhance your love life or need higher energy levels for daily exercise and workouts, this is the sea moss to rely on.
Collected from Safe and Protected Jamaican Coastlines
This premium sea moss is harvested by hand in the protected waters of Jamaica, free of toxins and heavy populations. Trust in our nutrient-rich sea moss to benefit your body without fear of pollution and contamination. The waters are clear, clean and healthy. The sea moss may contain salt and sand, so wash and enjoy. The scent of the ocean will ensure you that it's a pure and organic moss from the salty waters of the coast.
Purchase Today for a Healthy Dose of Minerals and Nutrients
The influx of vitamins will boost your mental health while lowering stress and anxiety. It's an effective weight loss support, which can lead to a healthy weight. With all of these enriching health benefits, you'd be wise to purchase this 16oz package of our Jamaican Sea Moss now. Simply add it to your cart for extra-nutrition that's easy to incorporate into your diet.
View full details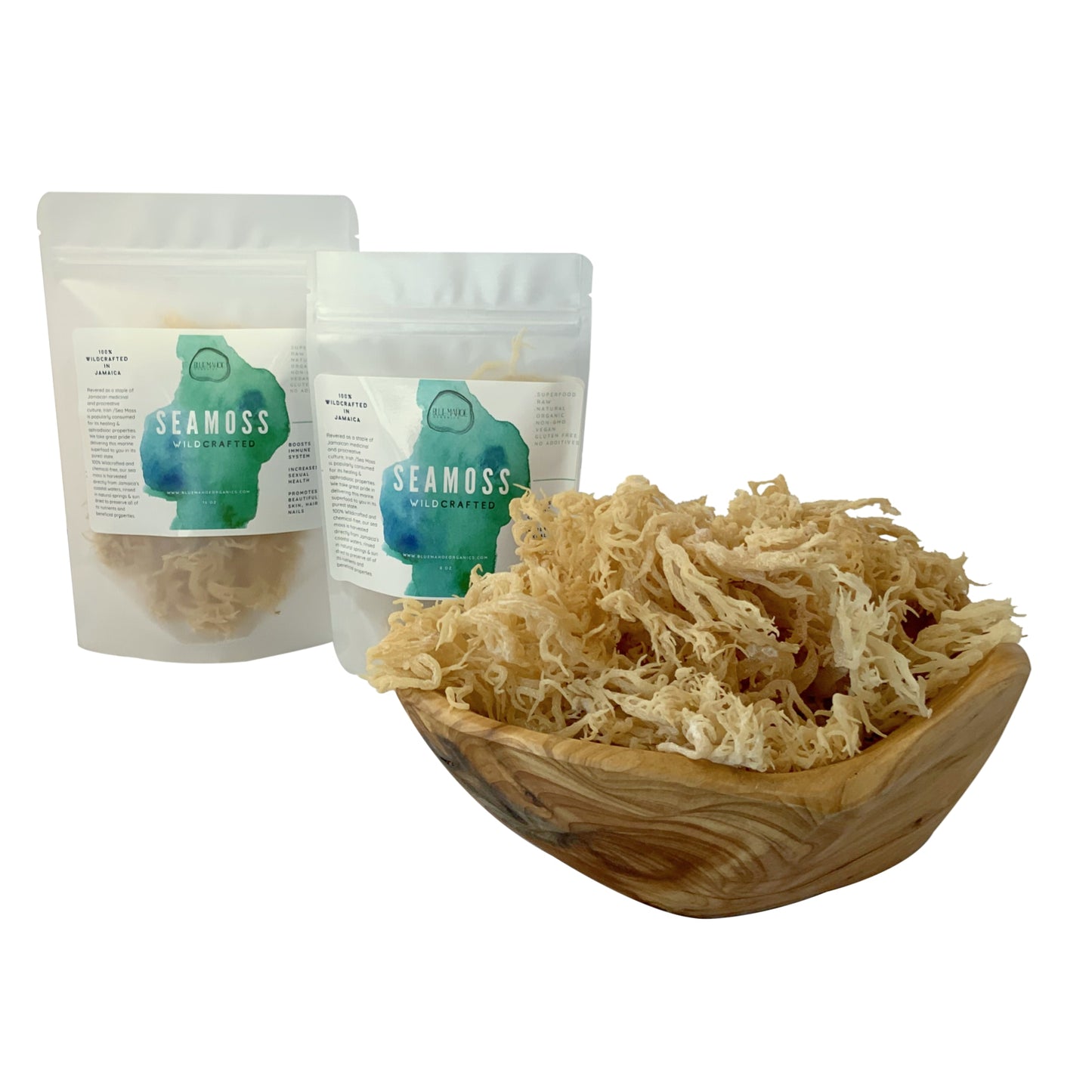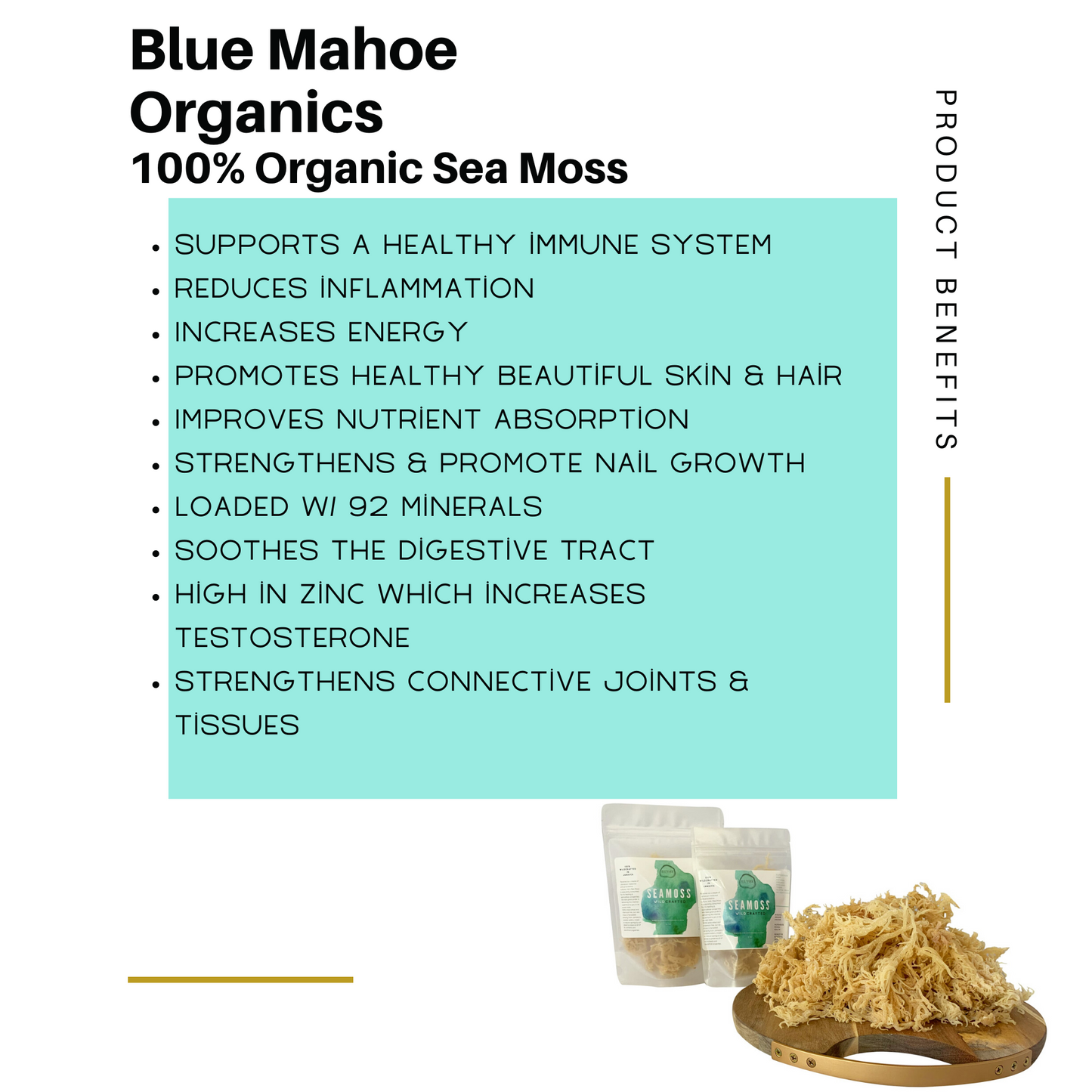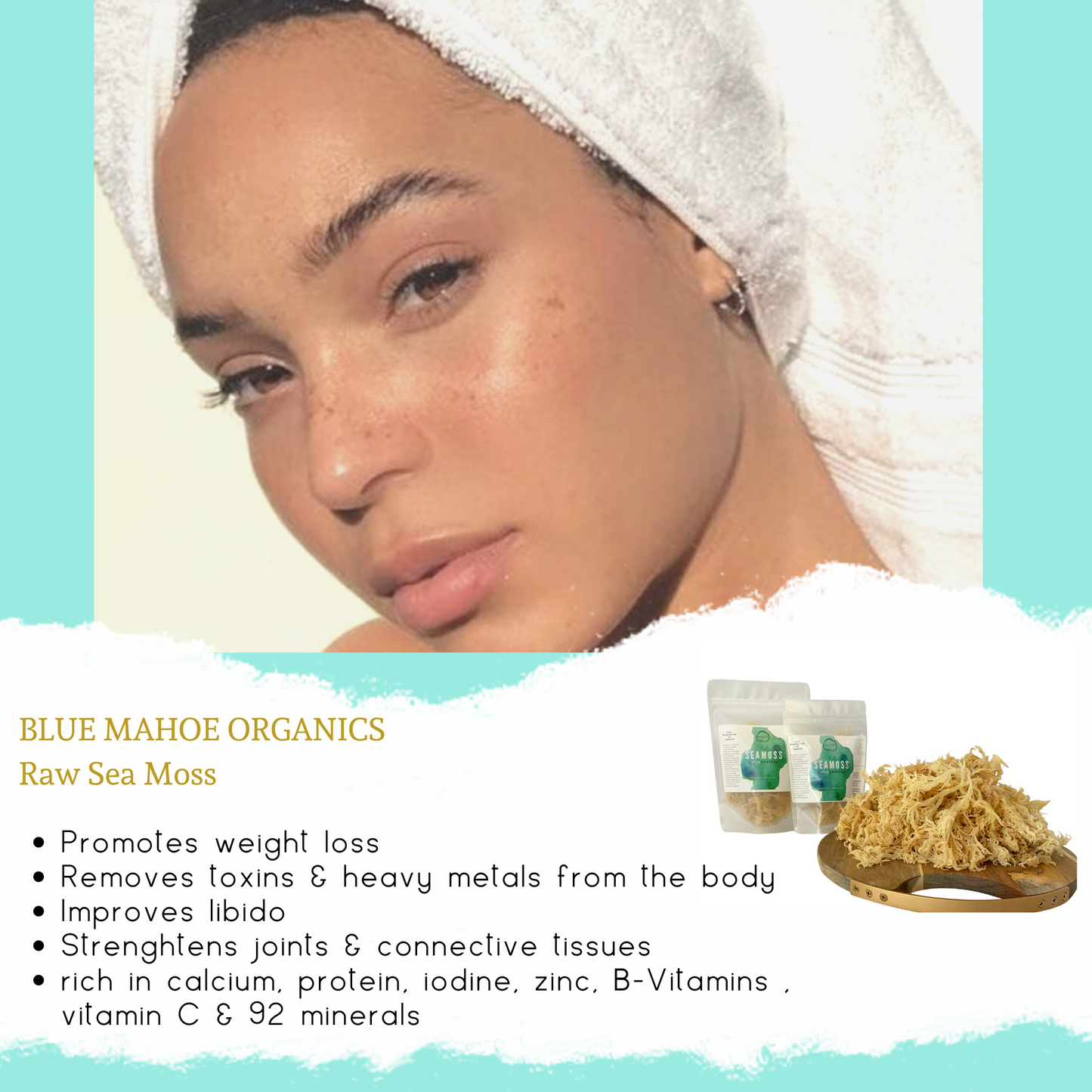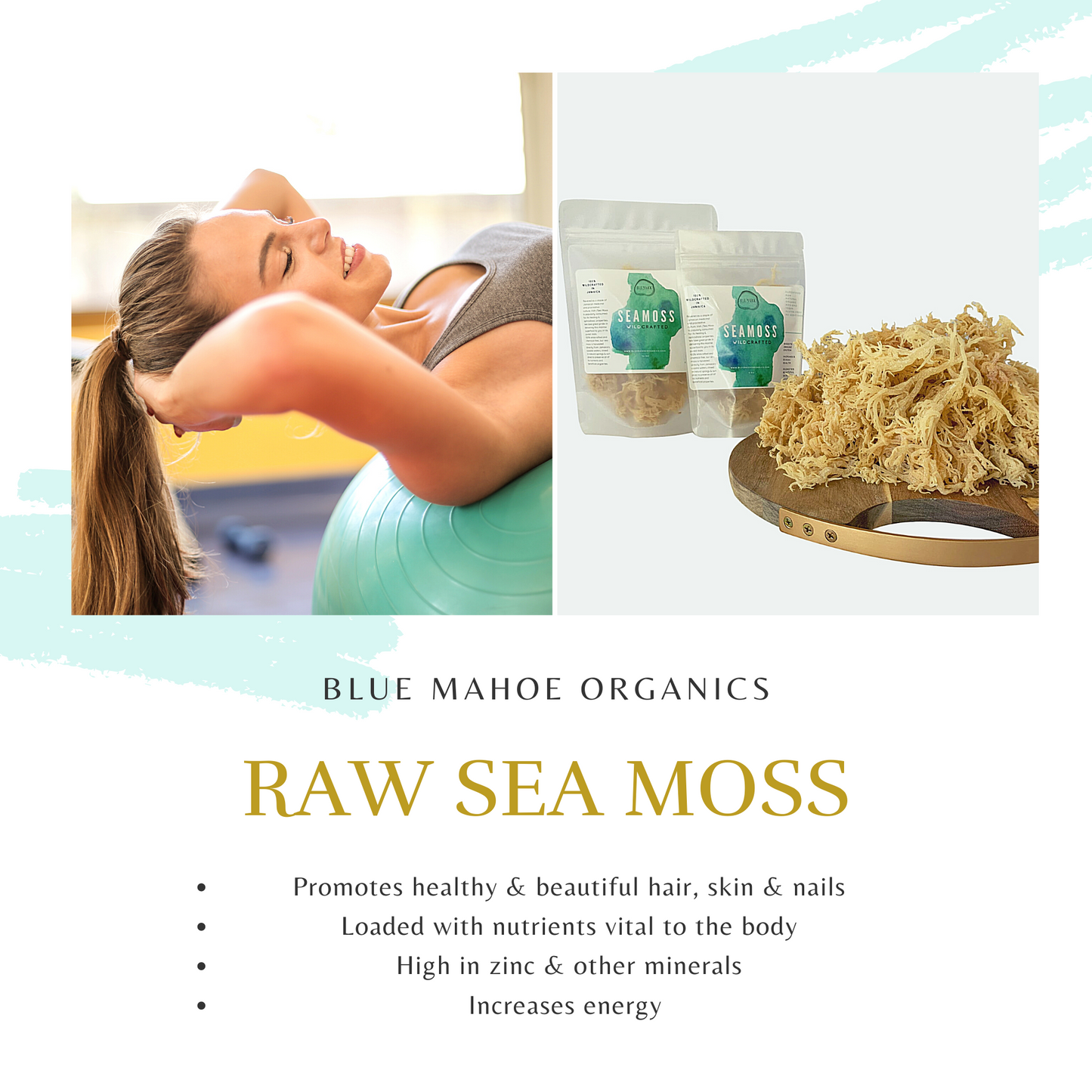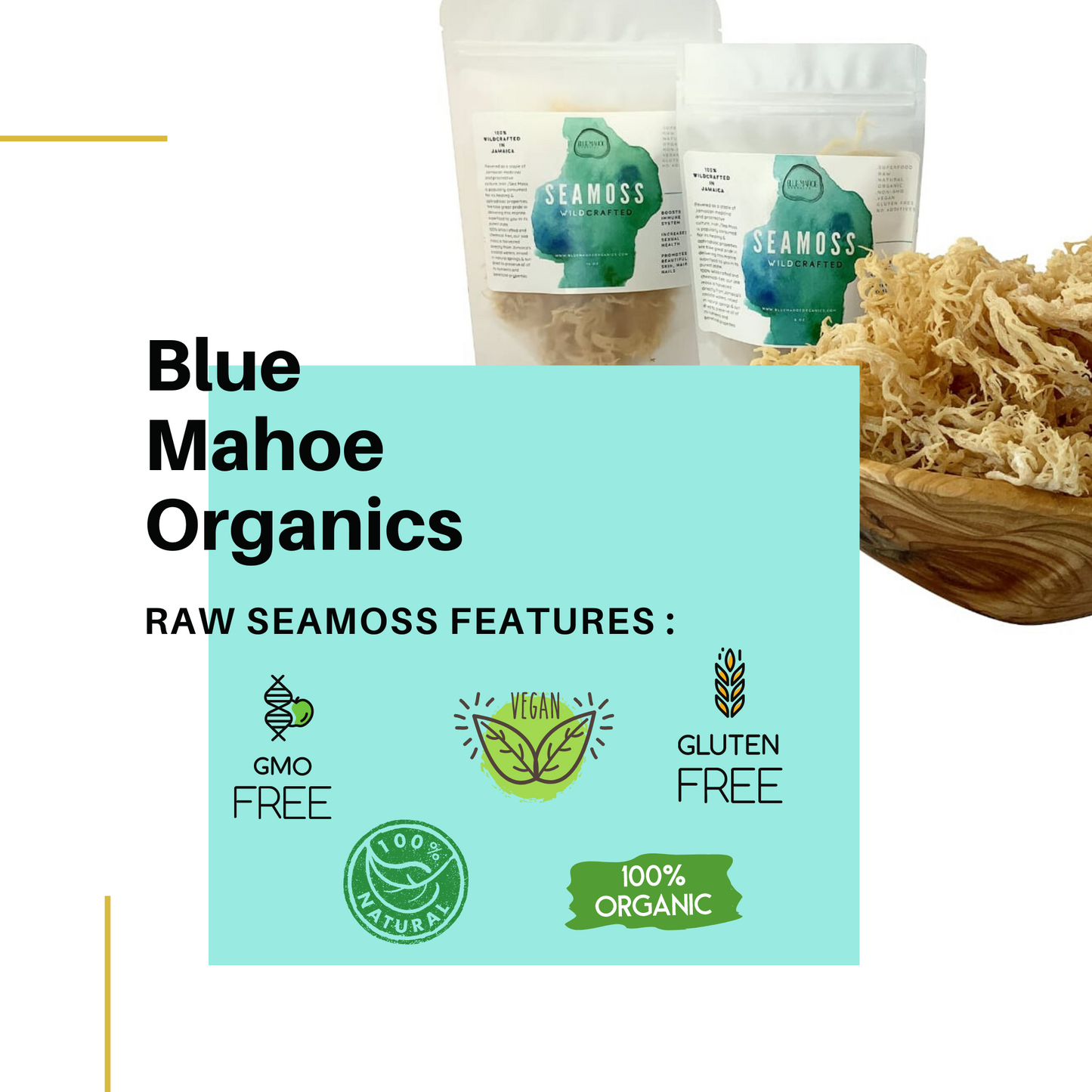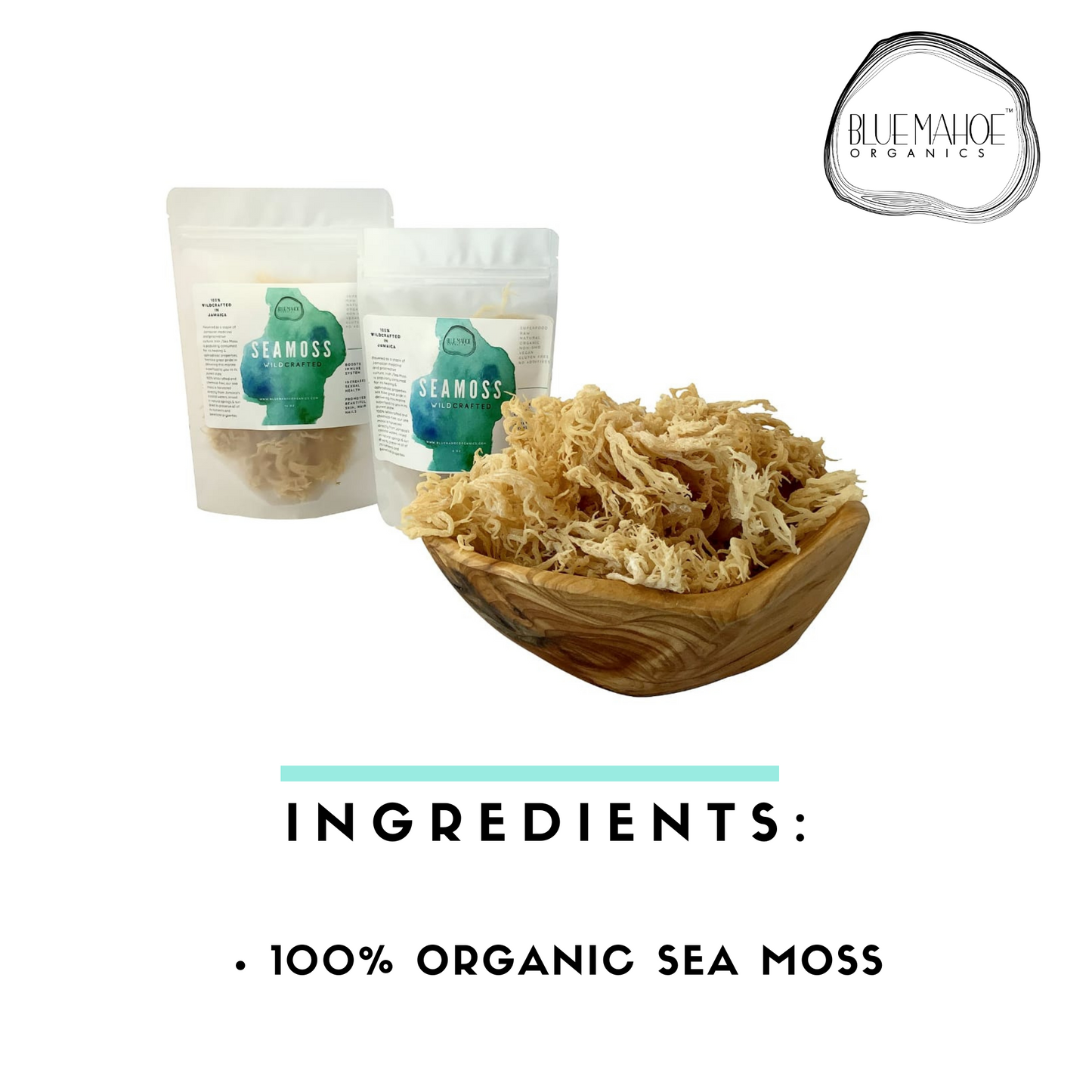 I haven't received it yet. It's still not here
Love it
Used to buy on Amazon and when that was discontinued my husband and I were stressed. We have tried lots of sea moss and this one is the most effective and our favorite. However I realized I could buy straight BlueMahoe organics. I should have bought straight from the company in the past to better support but I didn't think about it! Thank you for creating a great product. And we love supporting Black owned businesses!
So far this is the best quality golden sea moss I've tried
I still didnt receive my seamoss