Regular price
$0.00 USD
Sale price
$30.00 USD
Unit price
per
Sale
Sold out
Blue Mahoe Organics - Sea Moss Gel with Turmeric, Bladderwrack and Honey – Boosts Immune System – Strengthens Connective Tissues and Joints
Mood Booster: Magnesium and potassium, among other vitamins and minerals found in sea moss organic gel, are mood enhancers. It is also high in iron, Vitamin B2), and Vitamin B9 (which aids in the formation of red blood cells).
Anti-inflammatory: Premium sea moss gel also aids the body in fighting daily ageing and inflammation. Anti-inflammatory, anti-aging, anti-bacterial, and anti-viral properties are all present. It helps to prevent and alleviate cold and flu-like symptoms.
Joint and Skin support: Irish Sea moss gel is believed to aid in the maintenance of healthy joints, and it moisturizes your skin, while the turmeric helps to clear or eliminate breakouts! It is the ideal combination to give your skin a radiant glow!
Boosts Immune system: Many of the essential minerals, vitamins, and nutrients that support a stable immune system are thought to be present in these ingredients.
Improves digestion: Organic sea moss gel has been stated to be an excellent digestive aid due to its relaxing effects on the body's mucous membranes.
For Daily Survival, Nature's Best Fuel! The most recent superfood! To function properly, our bodies require a wide range of minerals, vitamins, and trace elements. Sea moss gel organic is a form of seaweed (algae) that grows and is harvested in the waters of the Atlantic and Pacific Oceans. It is known as the collagen of the sea because it is naturally rich in minerals and nutrients. Organic sea moss gel has long been prized for its high levels of iodine, potassium, calcium, and vitamins A, D, E, and K.
It is used all over the world for its remarkable healing properties, especially in the treatment of thyroid problems, joint pain, colds, and flu, and learning and behavioral disorders. The mucilage from seamoss gel is rich in potassium chloride, which works to break down catarrhs and naturally remove toxins from the cells. It is easy to incorporate into homemade nut milk, soups, and smoothies. Once it's turned into a gel, it's almost tasteless.
Features and Benefits:
Improve digestion
Anti-inflammatory
Support Joint and Skin health
Boosts Immune system
Fight against flu, colds and coughs

Ingredients: Sea moss, Turmeric. Bladderwrack and Honey
How to use/Store: 2 tbsp of sea moss gel per day 
View full details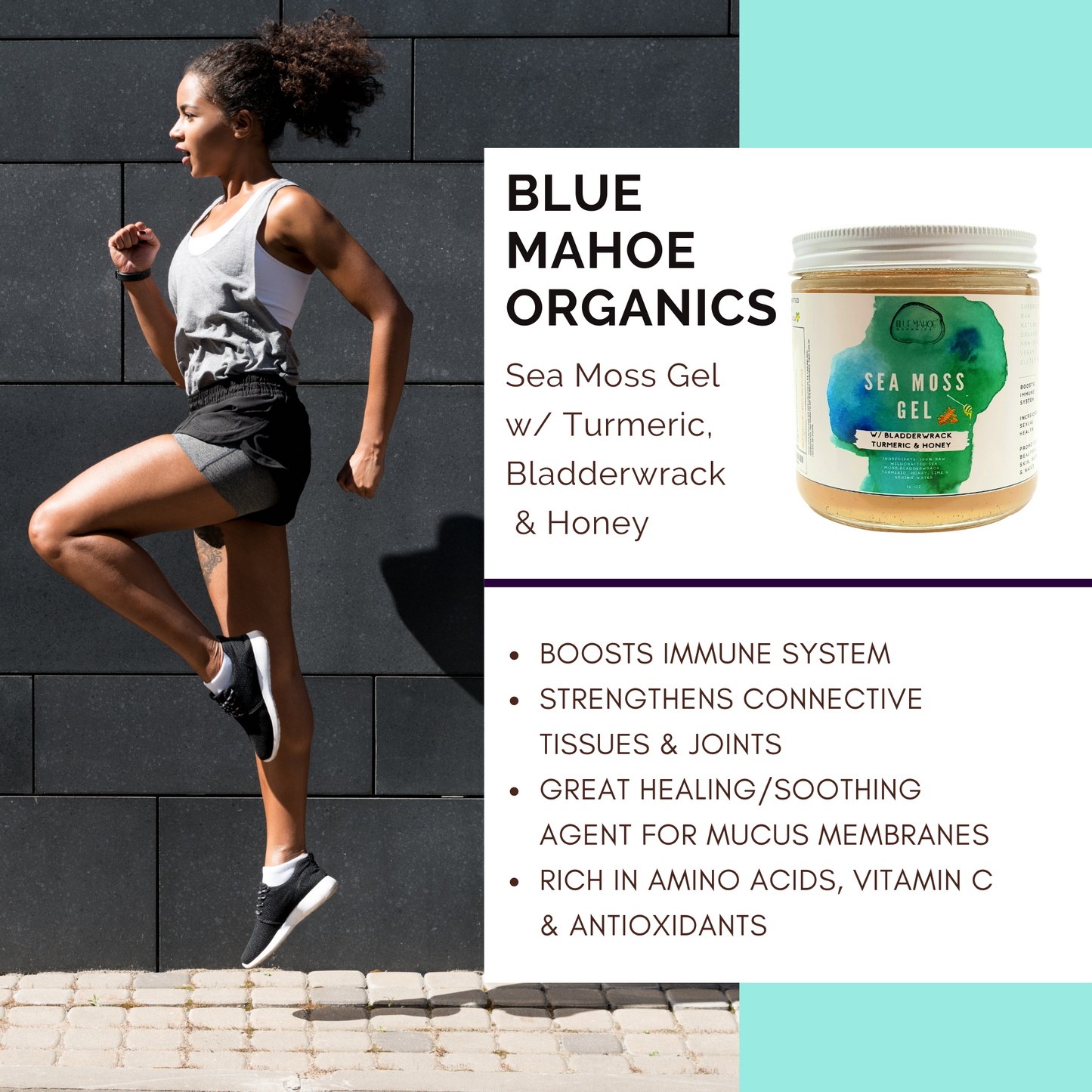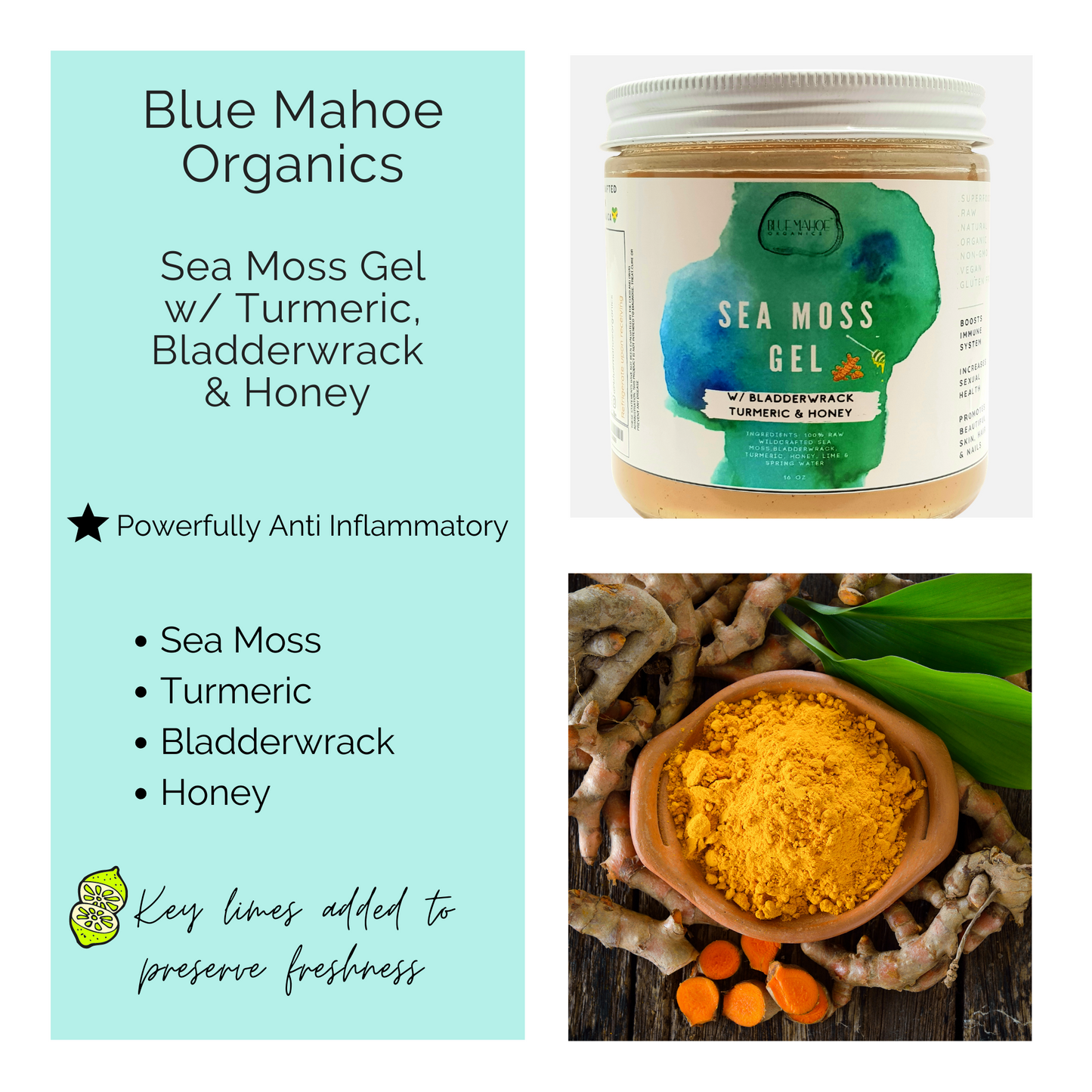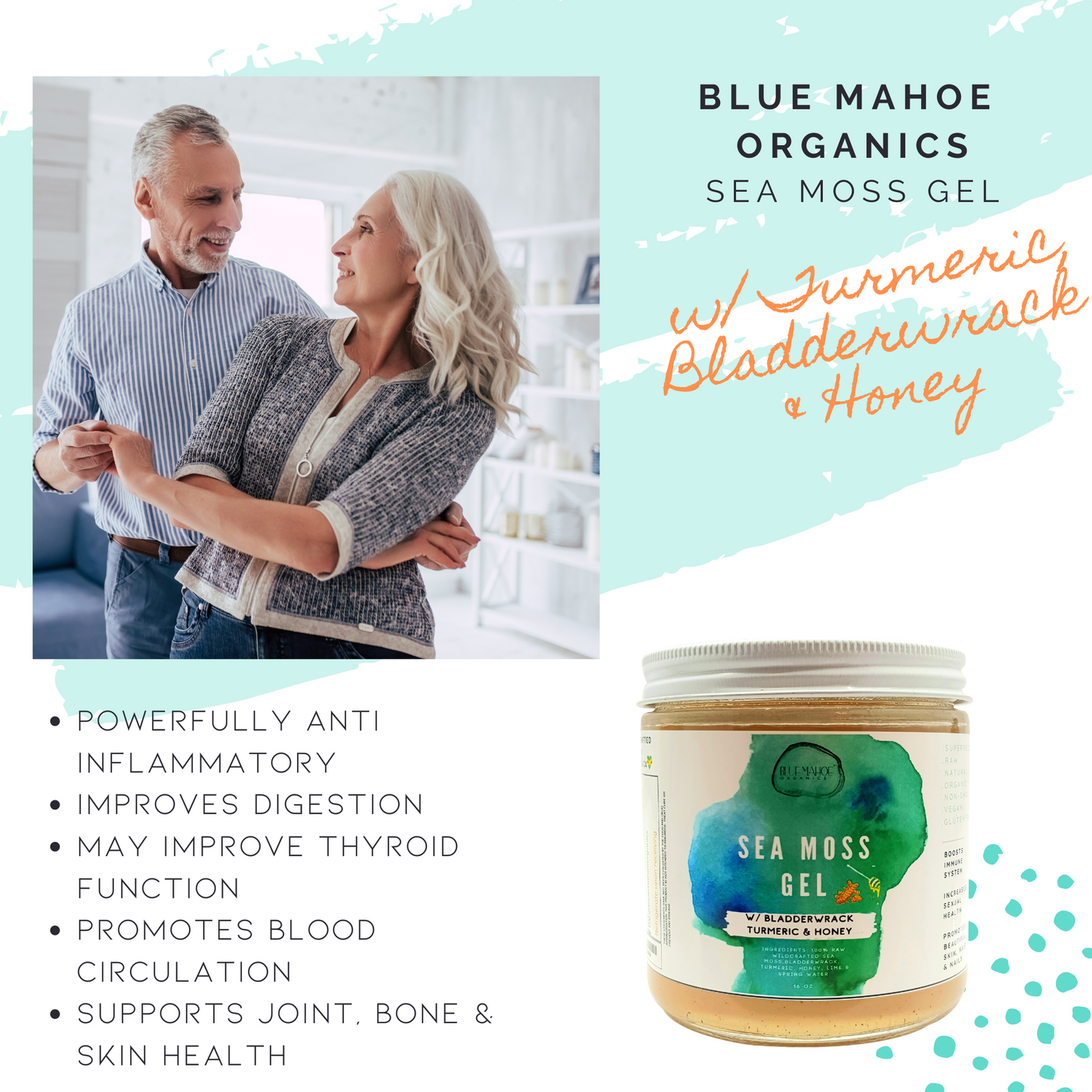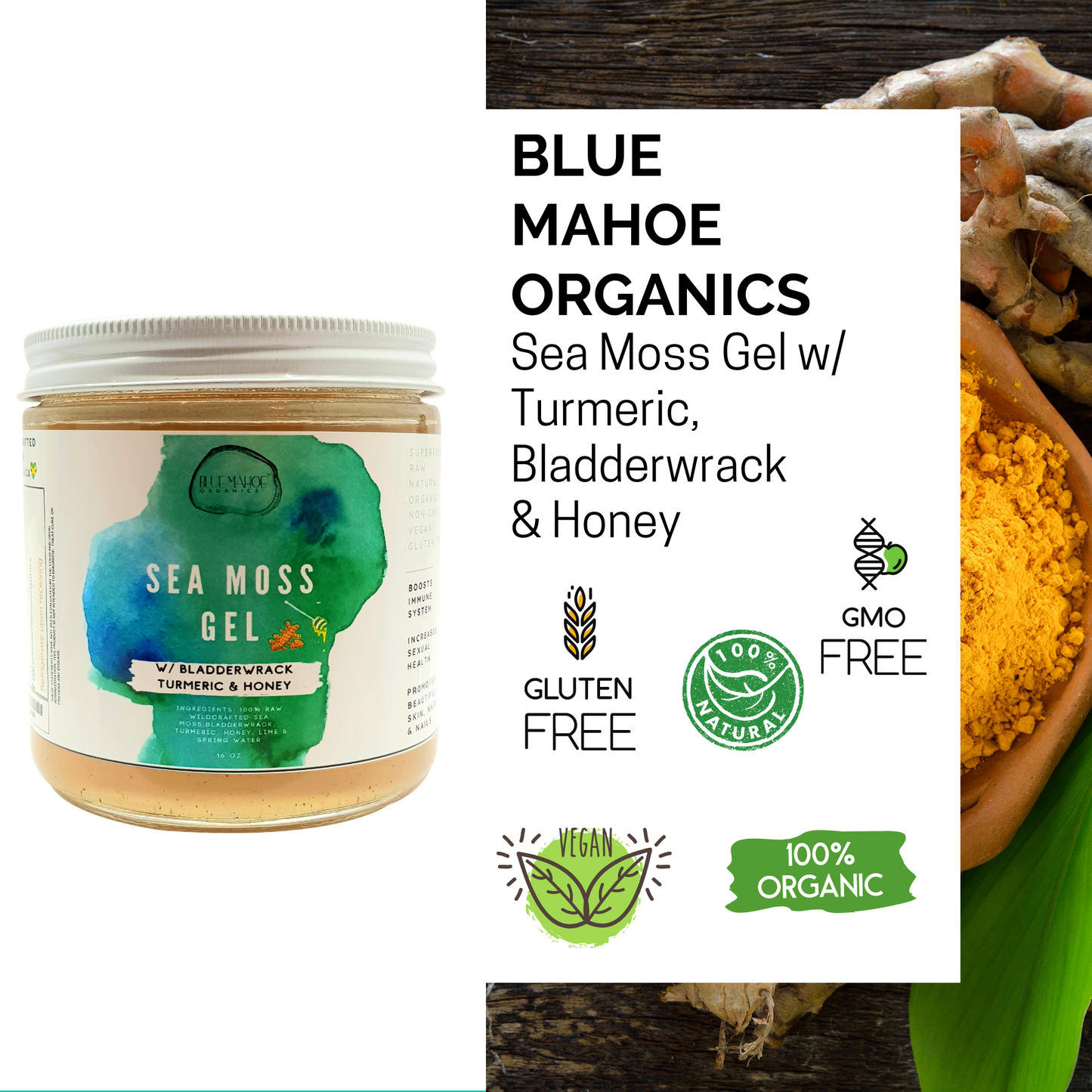 Only received half of my shipment, and 1 jar was broken. Waiting on response from Daneille
Waiting for Danielle to respond back to my email. Refund on jars that never arrived, and for the 1 broken jar.
It's good for you
90 minerals of 102 the body needs. Take it
Sea Moss Gel w/ Turmeric, Bladderwrack & Honey
I only got one jar of it not 2 jars. . The jar that I got was leaking with the inner packing wet.